ARTPUSH facilitates and runs regular ongoing classes, workshops, and events.
Monthly and Weekly Classes / Events
Introduction to Drawing *Free* (2 Hour Course – Evenings 2x / month)
Drawing 101 – Principles of Classic Drawing. (Weekly various evenings, contact us for tuition rates)
Figure Drawing (Every Third Friday, donation required to pay model)
Open Studios *Free* Every Second Friday 7-9PM – meet the local artists.
Monthly Studio Drawing Session *Free* (Sundays following Second Friday)
Open Mic! Every Second Friday 7-9PM – Free to attend, sliding scale donation requested to perform. Musicians, poets, writers.
Guitar Lessons Learn rock Guitar with Mark McGee (Tuesdays)
Join our mailing list to get updates schedules and notifications.
Regular Events
ARTPUSH gives local artists a platform and audience to expose (and sell) artwork to the community. We have regular group shows and put out a call for art on a regular basis. Make sure you get on our mailing list to be notified of the next event.
Summer Art Fair and Maker Market (Free) – First Sunday in July. Come see over 75 local artists booths, enjoy live original local music all day. Lots of activities for young and old.
Black Light / LED Art Show (Free/Sliding Scale Donation) Every October, various dates depending on where Halloween falls. This is one of our most popular events! We replace all the lights in Studio 23 with blacklights and show UV reactive work and LED sculptures from bay ara artists. Live music and body painting.
100 Under 100 – The Affordable Art Show (Every Spring)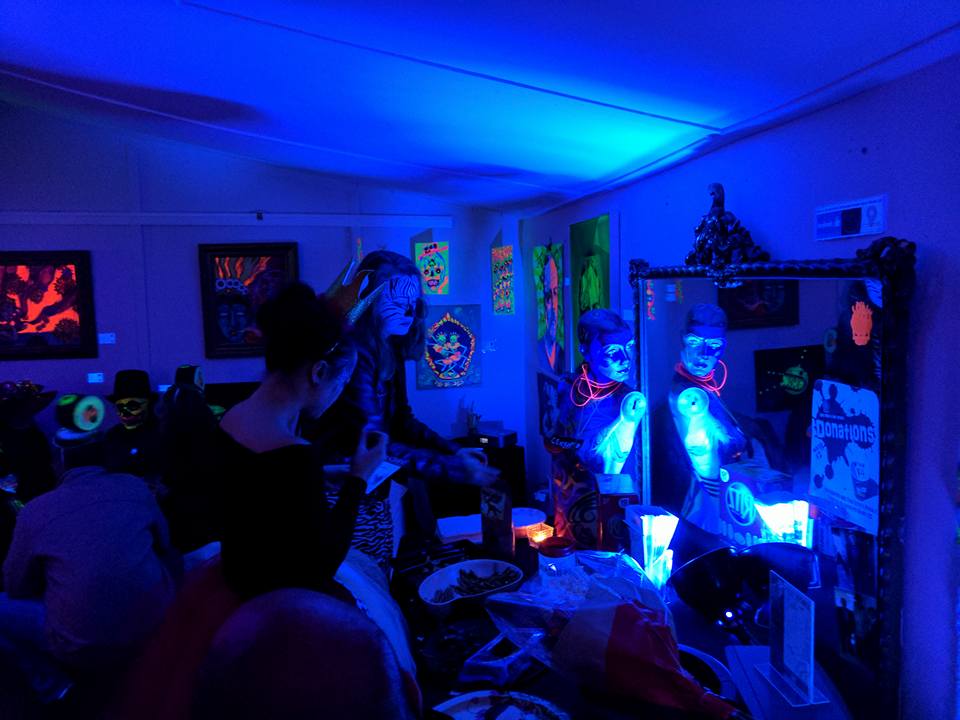 Check out our Meetup Group for upcoming art classes and events.