---
Studio 23 Gallery 10 Year Anniversary East Bay Artists Exhibit
Get More Info |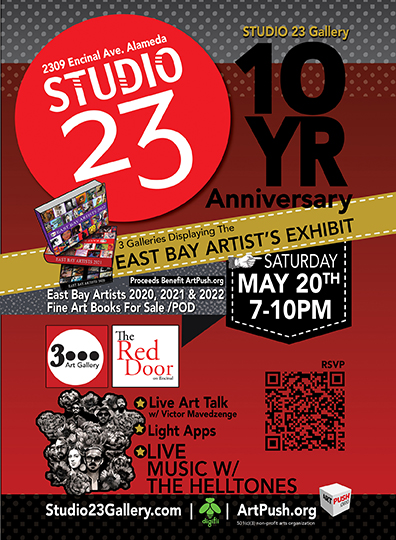 Thanks to our community East Bay Artists Art Books are now available POD at Bookbaby.com. Proceeds from sales go to benefit ArtPush.
---
ArtPush Creative Art Program & Girls Inc. G.E.M.S Announce Kids Art Workshop
http://www.creativeartprogram.org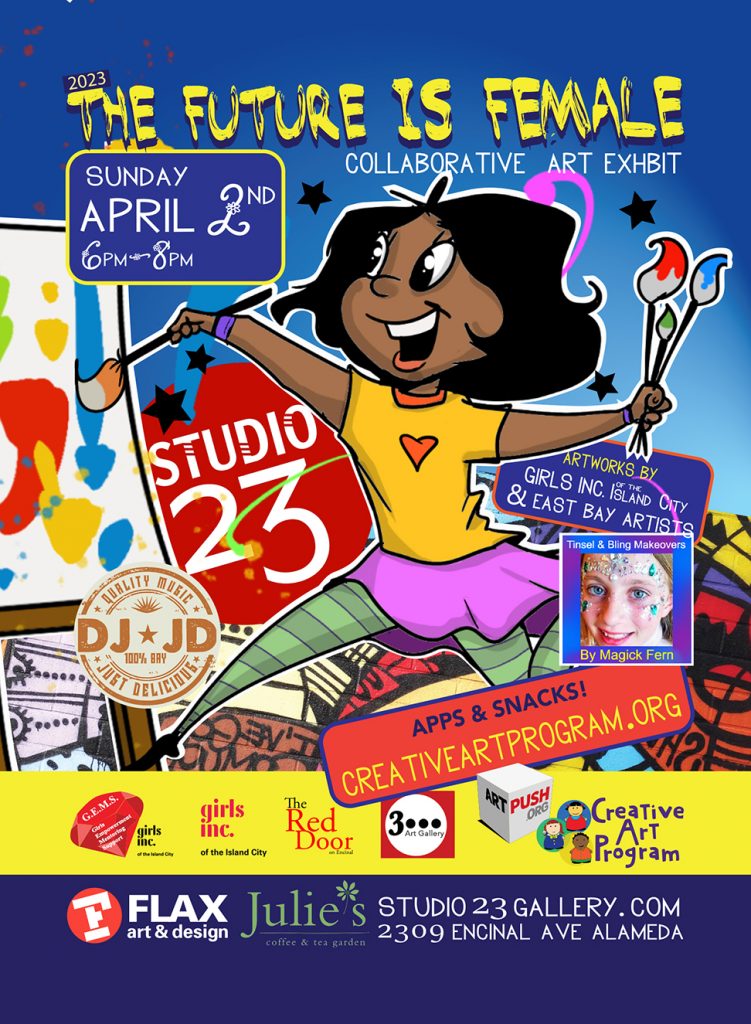 ---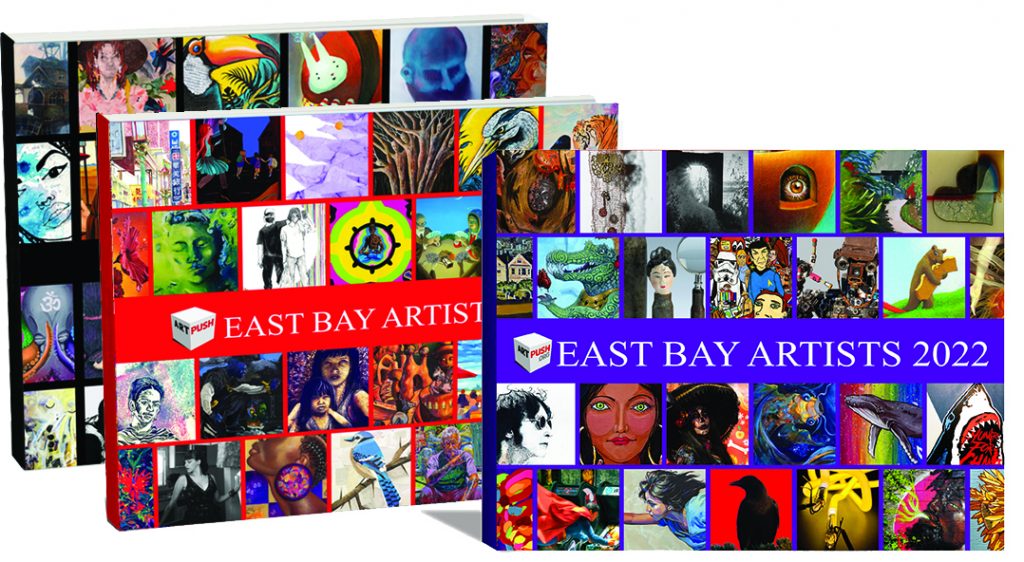 We did it! Books will be available Print On Demand through Bookbaby very soon!
---
Join us in 2023 for Studio 23 10 Year Anniversary & The East Bay Artists Exhibit!
eventbrite | RSVP
Proceeds go to ArtPush.org!
Call For Art is currently open! Extended Submission Deadline April 19, 2023.
If you are interested in being a panelist for the live art talk please contact asap.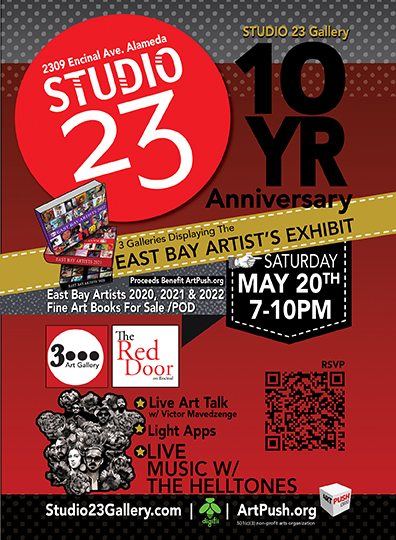 Thanks to our community East Bay Artists Art Books are now available POD at Bookbaby.com
Big Thank You to the East Bay Artists 2022 Art Book Sponsors: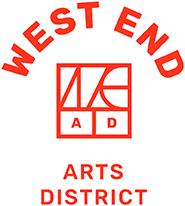 ---
---
Friday Open Studios: Studio 23, 3 Dot & The Red Door will be open every Friday between 7PM-9PM. Check individual galleries to confirm times.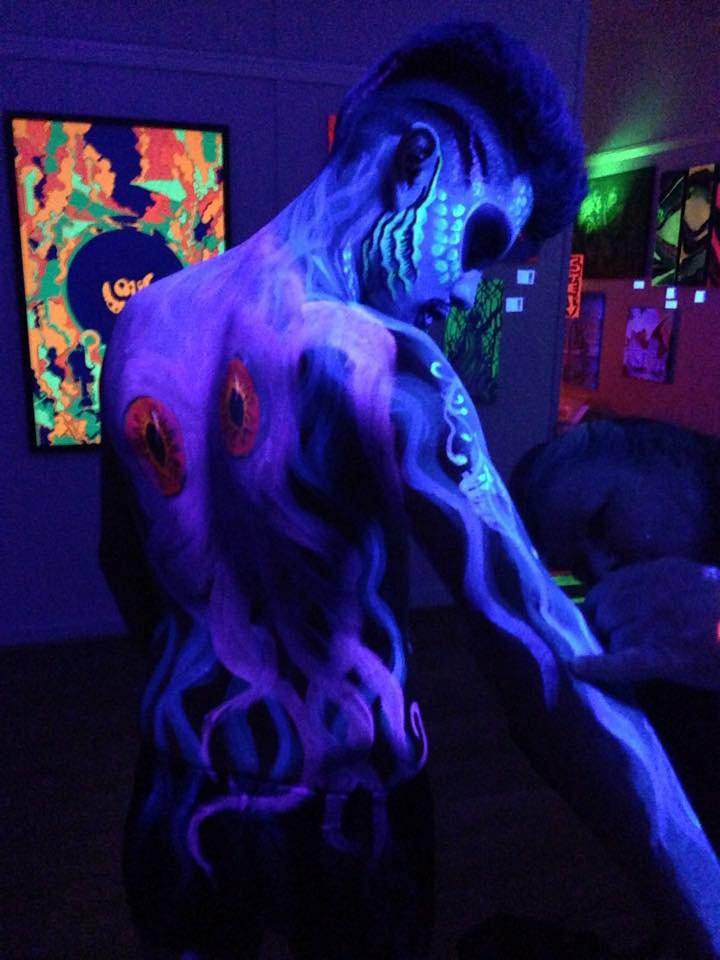 The BlackLight Art Show is up through January 6th. Come see before it's gone!
With a goal of introducing kids to art as a way to envision a better future, local artists and children will come together for a creative workshop at Studio 23 in Alameda. A gallery exhibit "The Future Is Female" will take place at Studio 23 Gallery on Sunday, April 3rd. 3 Dot Art Gallery, Studio 23's neighbor gallery, will also be open during the gallery exhibit. Check Out The Photos
---
2nd Friday Art Talks w/ Host Victor Mavedzenge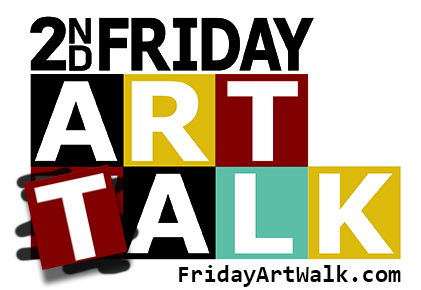 Sit back, grab a beer. Let's discuss how we have been focusing on over the last year, what keeps us going & what we are looking forward to!
With the world facing so many challenges, artists are deeply impacted. You are invited to a panel discussion led by Victor Mavedzenge in collaboration with ArtPush.org where artists discuss their art and hopes for the future.
---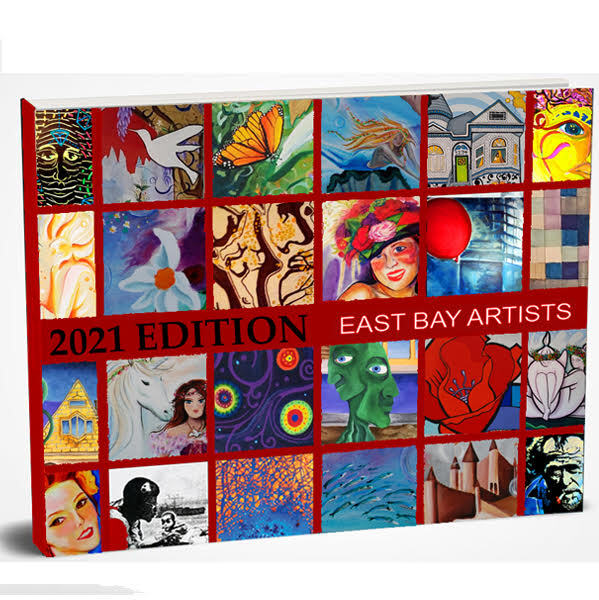 From budding new talent to artist's who have been on the scene for some time, ARTPUSH creates ongoing resources for local artists to share their unique vision.
Free workshops, art contests & open mics encourage artists of all mediums to translate the messages they feel are important to get out into the community. Check out upcoming Meetups!
From ages 8 to 80, ARTPUSH features new and provocative art in the community at multiple venues through various formats. Musicians, poets, sculptors work to show their perspective on endangered species, displacement, climate change along with art that not only makes you think but makes you feel good.

---
East Bay Artist Book: Books Inc Book Launch 2020
---
Artquarter.com is the new one stop show for fine art! Browse, Shop, List! Made for artists, by artists!