East Bay Digital Art Gallery Pop-Up 2023
Concept:
A Pop-Up Digital Art Gallery that shows artwork on video kiosks, screens and projectors. Over 300 unique original works of art created by 200+ local East Bay Artists will be shown. The event brings a large amount of art to the public.
*Note: These are not "NFTs", they are photos of real physical artwork some of which may be for sale by the artists.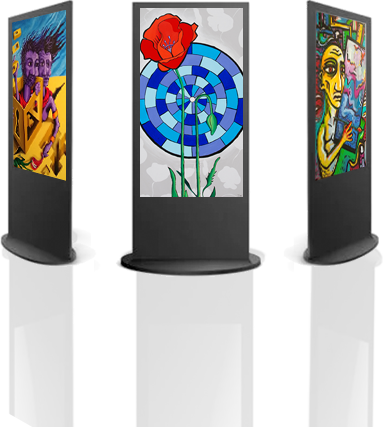 The event will have 8-16 kiosks depending on space and additional screens.
The Location
The pop-up needs a space for 3 to 4 months. This covers setup and breakdown. This is an ideal program for a large vacant retail space with lots of windows. We are open to discussion for alternatives.
We want to book this show for 2-3 months each in Alameda, Oakland, Berkeley, and San Francisco.
Space Requirements:
1500 – 5000 sqft
Open space preferred.
White or light colored walls work best.
Electricity
Great windows
WiFi is nice to have but not required.
The Screens
The screens are being provided by Digifli. Depending on size and availability, we can have up to 16 free standing kiosks and 20 tabletop screens. We also have multiple projectors available depending on wall space.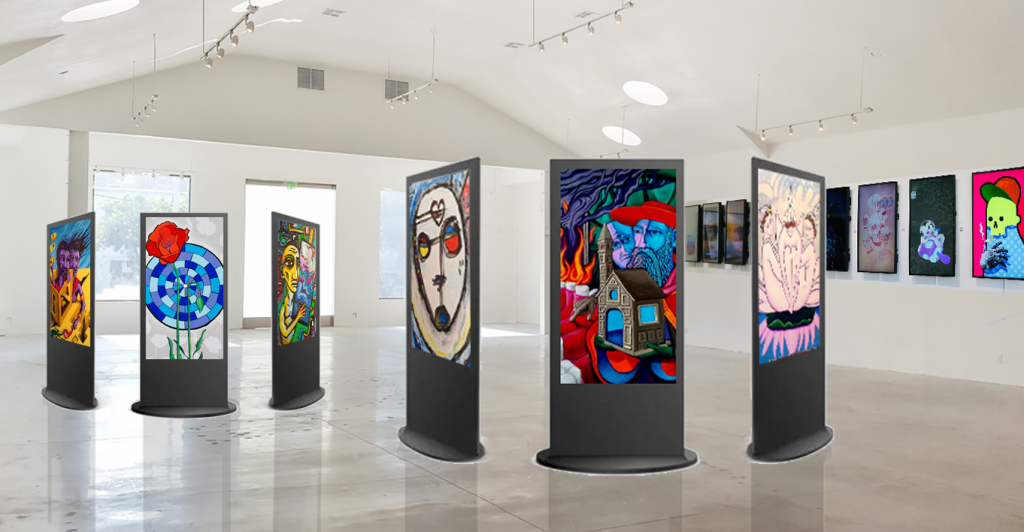 The Opening Event
We will have an opening reception event where the public can come meet many of the artists and view the work. We expect this to be a very well attended and popular event. Artpush will use our established media and marketing channels to promote the opening.
We are hoping to have our first event open by June 2023. We are trying to do the first one in Alameda and then take it around the bay area.
Public Access
Depending on the availability of staff and volunteers, and the availability of grants and funding for the project, we will attempt to open the space for the public as often as possible. We will also try to have a closing party.
We will ask for a small donation at the door, probably sliding scale of $5-$20 per person that will go towards the org to cover expenses and staffing.
The idea is that the art is viewable from the street through the windows.
Who are the artists?
The bulk of the artwork will come from the last 3 editions of the East Bay Artists Book published by Artpush. We will also be accepting new work from artists in the bay area.
We will need lots of help.
Want to get involved? Do you have a space that would work? Send us an email