Drawing 101 – Weekly Classes at Studio 23
Principles of Classical Drawing
Ongoing Workshops: 10-week course.
Each student gets a personalized course with still life studies designed to provide the most benefit in the area needed.
Fee $400 (10 Classes over 12 weeks)
Use the form below to see the current schedule and what openings are available. Classes fill up quickly!
Limited space, a maximum of six students per class.
Drop-ins and partial payments are not permitted for this workshop.
Fundamentals of this course:
1. Composition
2. Proportions (objects' relation)
3. Construction:
– perspective
– artist's position related to the object
4. Tonality:
– light + highlight
– halftones
– core shadow
– reflected light
– cast shadow
5. Materials (types and logic of the hatching, work with pencil, etc.)

Use this form to request the current class schedule and openings
---
Supplies Needed:
Paper for drawing: size A3-A4
Pencils: b, b2, b4
Eraser (Kneaded eraser and rubber eraser)
Location: Classes are held at Studio 23 Gallery at 2309 B Encinal Ave. Alameda 94501.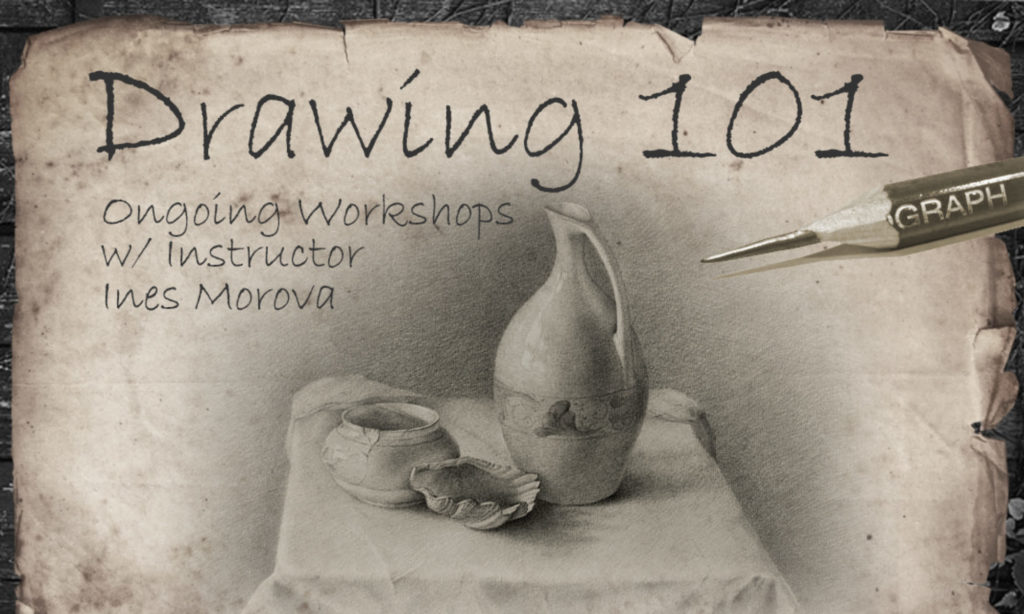 ---
Refund Policy: Full refunds can be given only if you cancel one week prior to the course starting date (we need time to find a replacement).

Cancellations made after the week prior to the workshop or no-shows are charged the full amount. No refunds are issued.
If you are going to miss the class, please let our instructor know. We prepare a workspace for every student every time.
Please understand we are a small non-profit community studio and your fee goes towards paying for the instructors time and keeping our doors open.
Sorry, drop-ins and partial payments are not permitted for this course.
Everybody pays the same price, no exceptions.
Studio 23 Gallery reserves the right to cancel or reschedule any class or workshop. Students will be contacted via phone or email if a cancellation occurs. We will provide options for make-up (rescheduled) classes or a full refund for canceled classes.
In the case of emergency the teacher may need to reschedule a class. You will be notified of date changes asap.