How Artist's Can Help!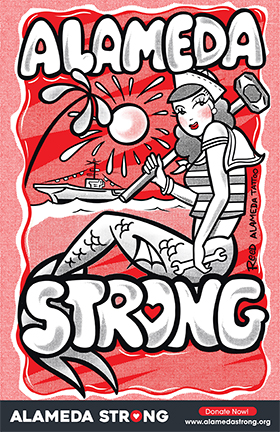 Alameda Strong is asking local artist's to create artwork for the Alameda Strong campaign. Donated artworks will be displayed on posters all around Alameda. The only thing we ask you to keep in mind is that the artwork should lift our spirits and unite our community.

Posters need to be "print ready". PDF format, 11×17.

Please submit your print ready artwork to  by June 12th.
Thank you for supporting your community. If you need help making sure your files are print ready and in the correct format, you can email questions to .