New designs, partnering with Lellobird, Vera Tour, and Boxcar Flower Farm.
Buy the puzzle during September 2023 to support ArtPush http://www.oaklandpuzzle.com
Due to to the popularity of their fundraising model, 20% of all sales from this collection will go to ARTPUSH.org during the pre-order period. That is just through September so order now to support ArtPush!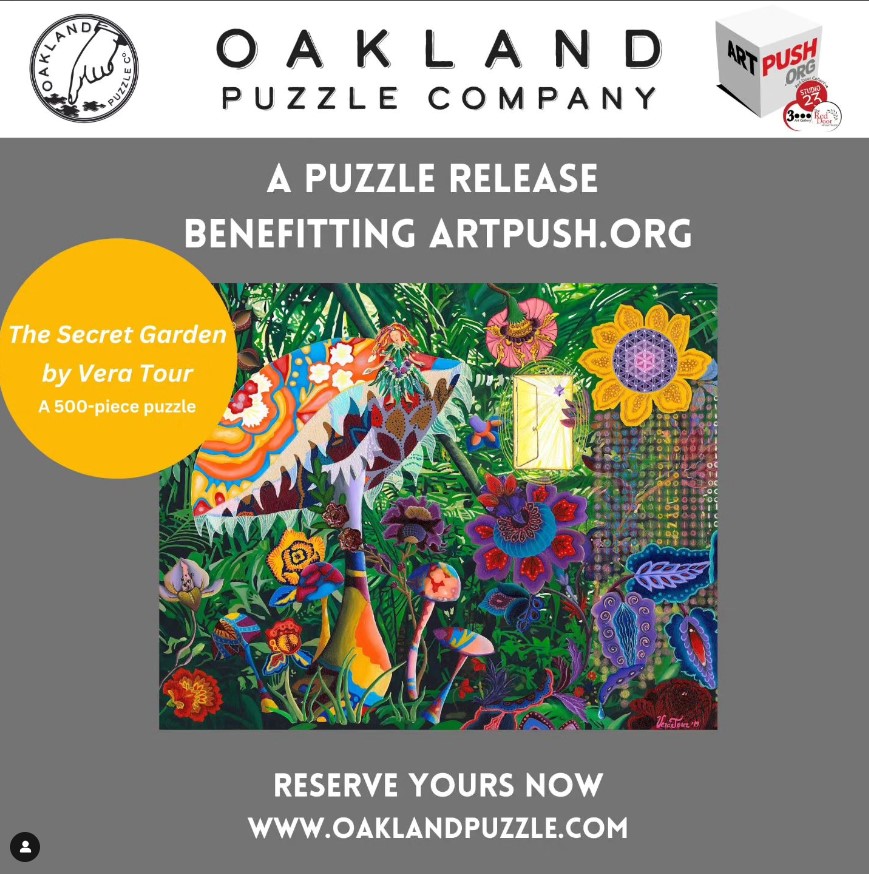 Expect delivery of your puzzle about 30-days after your order is placed.
All pre-order puzzles will be eligible for pickup at several locations. A $2 handling charge will be paid to that location. Please check store hours to make sure that it will work for you.